I had planned a very fun new tutorial but my Sunday craft day quickly became a "Mommy and Me" day. I took my sweet girl to see Brave. It was great but we did have to take a little break and walk out during one scary scene involving bears. She said she wanted to go back in and was fine the rest of the movie. She's such a little trooper and we had a great day together.
So instead I'm re-sharing a fun tutorial I posted a while back – Balloon Topiaries. I made these for Audrey's 3rd birthday – an art pARTy! I've reused these so many times and put them in different containers. I'm looking forward to remaking them at Christmas using red and green balloons.
Supplies:
One 6″ Terracotta pot or some other container
One Styrofoam block (cut to fit inside the container)
One 5″ Styrofoam ball
One 18″
wooden dowel
(mine was longer and I had my husband cut it down to this size)
Two packs of greening pins.
You really use about 1.5 packs but it's better to have more and not need them than be short.
2 packs of small (around 2.25″) multi colored balloons (around 72 qty)
2 packs of larger (around 3″) multi colored balloons (around 72 qty)
1 pack of
pipe cleaners
cut in half
1 pack of
shredded tissue paper
Pencil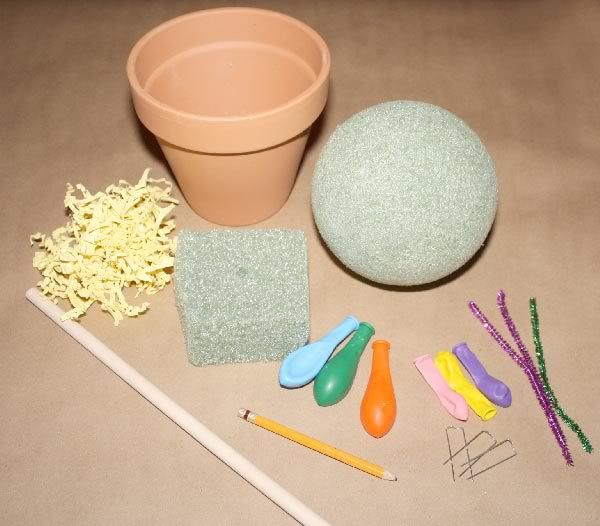 Step 1:
Cut your styrofoam block to fit inside the terracotta pot. Slide the dowel through the block and then into the ball to form the topiary shape.
Step 2:
Next it's time to add the balloons to the styrofoam ball. I tied one of the smaller balloons around the greening pin (
yellow balloon
) to help hide it. Behind the yellow balloon I placed one or two of the larger balloons. Push the greening pin into the ball. Do this over and over until the entire ball is covered in balloons.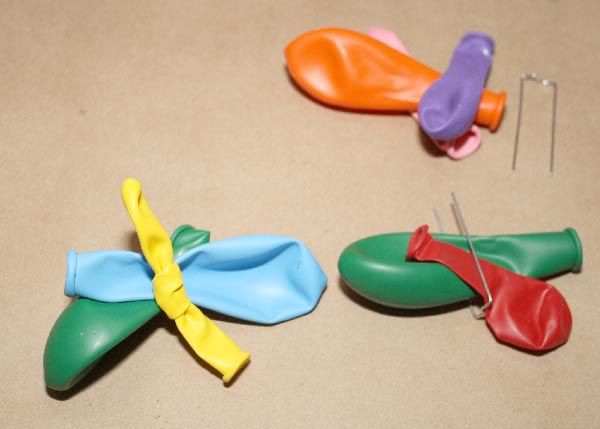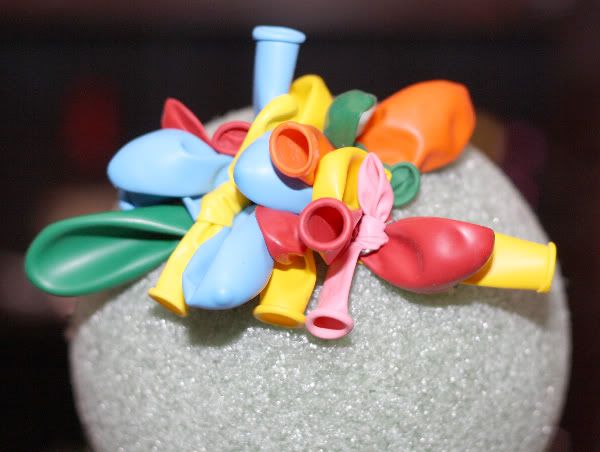 Step 3:
To add extra texture cut the pipe cleaners in half. Wrap one end around the greening pin to hide the edge. Wrap the other end around a pencil or paintbrush. Pull the
pipe cleaner
off and stretch it out into the coil shape. Add these sparingly around the ball. You can also add balloons behind the pipe cleaner like in step 3. Continue covering the entire ball with balloons and pipe cleaners.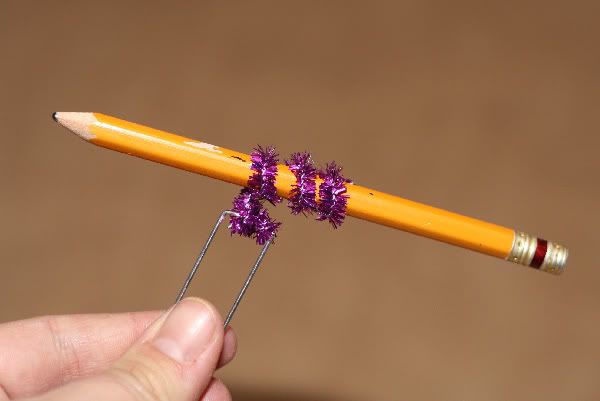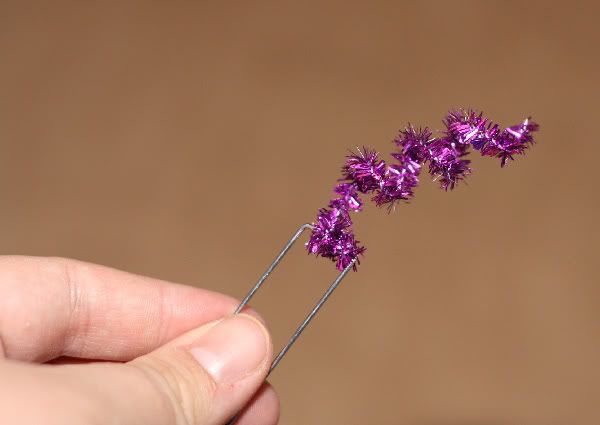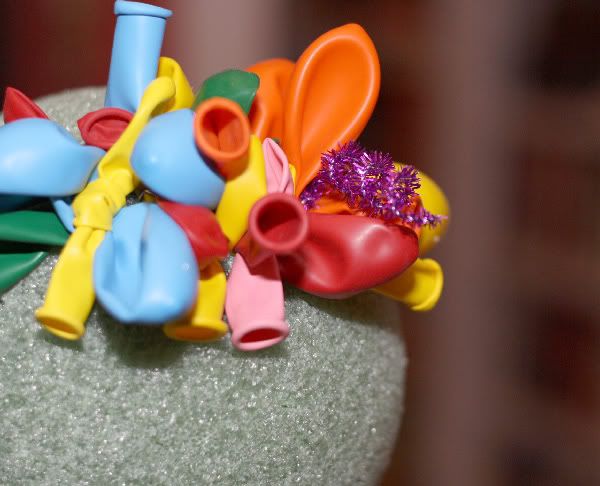 Step 4:
For added decoration tie some ribbon around the dowel at the base of the styrofoam ball.
Step 5:
To cover your styrofoam block add the shredded tissue on top of it and around the dowel.
Congratulations, you are done! These topiaries make great additions to any table because you can change them up by using different colored balloons to match a theme or holiday, paint the dowel and use interesting ribbons or changing up the containers. You can also just make the ball and hang them from a chandelier or the ceiling using coordinating ribbon. Have fun!